Trigger Warnings: Blood; Family Abuse; Physical abuse; Cursing
Read at your own risk. Please practice caution and discretion.
Womanhood Smells like Rotten Tuna
the first time, i remember clearly,
my mom took my bloody panties
(the honey bear print ones)
and soaked them in the bathroom sink
("it's your first period, Sweetheart")
and sat me on the toilet seat under the Shitter Cross
("don't go anywhere")
and held my underwear like a catcher's mitt
what the fuck is she doing now?
and grasped the pivot of my ponytail
("stop squirming")
and smeared the redness over my oily forehead
("I SAID STOP MOVING")
and worked her way rubbing down to my lips
("hold your breath")
and smiled while i cried into the fabric
("it's ritual")
and my pimples popped to dye the lining
please stop touching me
and i coughed into the cartoon animals
let me go
and she dropped the damp thing into my lap
("you're officially a woman, baby")
and left to find me extra thick pads
Signed
Leona Wilde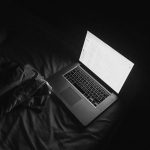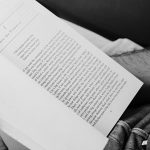 Click The Button Below To Move To The Sister Poem