Trigger Warnings: Body Image Issues; Depression; Cursing; Suicidal Thoughts; Radical Mood Fluctuation
Read at your own risk. Please practice caution and discretion.
Highs & Lows
Sometimes white skin peels from my lips AND
I NEED TO RIP OFF MY FUCKING MOUTH or maybe
drink more water to keep my cells from shriveling; i should
finish one of six opened water bottles scattered
around my apartment like Petri dishes; i wonder if
someone can die tripping on tube-shaped plastic; to eat
or not to eat, that is the question for breakfast YOU DUMB
BITCH JUST STARVE TO DEATH ALREADY; i fancy
toaster waffles since they're easy to make because
i wish I could cook but i'm horrible at everything; i hit
90 miles-per-hour in the slow lane since THE COCKSUCKERS
IN THE FAST LANE CAN'T SPEED WORTH SHIT and i
might be late to work because waking up in the
morning to an unknown day makes me puke; i enjoy
my job but it feels like everything I do is subpar and i
WILL FUCKING MURDER THE CLOCK because i need
to go home where i can breathe behind locked doors. i know
there's something wrong with my mood LIKE DO I SEEM
LIKE AN IDIOT TO YOU ASSHOLE but i haven't figured out
why my brain is frayed wires and stripped screws; i wish
I knew what it was like TO FEEL HUMAN AGAIN!
Signed
Leona Wilde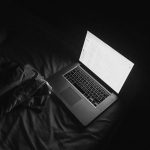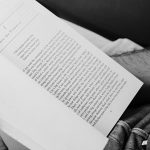 Click The Button Below To Move To The Sister Poem